Do you play a nasty, dirty game, making your opponent work for their points?
Are you a master of the block, flop and roll?
If you answered yes, then the Draggin' Bags "Gripper Series" carpet bags will put you in "The King's Seat".

Dirty Draggin' - Speed = 6-8
Bagology-c- Speed = 5-7
Nexus - Speed = 5-8
Double Draggin'-c - Speed = 5-7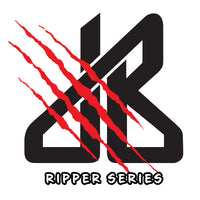 Do you like your game fast?
Have you perfected the slide, getting it in the hole every time?
If you answered yes, then the Draggin' Bags "Ripper Series" bags are your choice to "Get 221 Faster".

Ignitor - Speed = 5-8
RNA - Speed = 6-9
Inferno-c - Speed = 6-8